(Please delete if this is not allowed)
Okay guys, I have the Gerard Way action figure and would like to get rid of it.
I have opened it and the miniature gun is missing, but other than that it is in PERFECT CONDITION and ive put him back in the packaging. I put it up on ebay and it didnt sell which I was a bit surprised about as I made it quite cheap.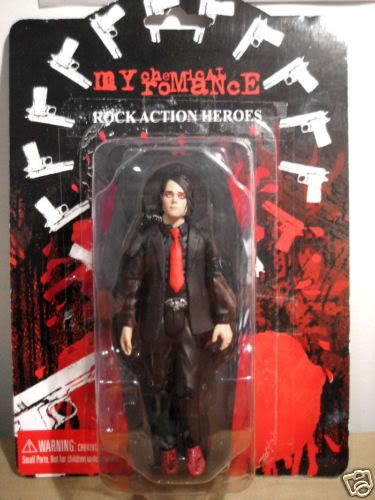 I'm making it $20 including postage anywhere in australia. I paid around $50 for it originally. It retails for even more now.
I accept Paypal or preferably Direct Deposit. I can post it within 2 days of receiving payment.

Ask any questions in the comments. If you are interested, please email me at: depp_diego_lex@hotmail.com
I will respond quickly!